I am a Professor of Childhood Studies and Psychology, and Faculty Director of the Institute for Effective Education, at Rutgers University.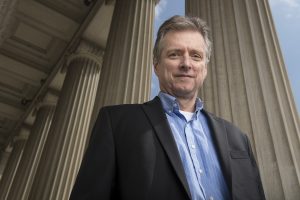 Research
My research focuses on adolescent development in context.  One facet of this work examines the development of  civic life, including political knowledge, volunteering, social trust, and activism.  In a series of papers, my colleagues and I have explored the effects of neighborhood, social class, and historical time on the developmental trajectories of these components of civic life.  
I am also interested in the effects of different kinds of neighborhoods on personality and moral development.  In this work, my colleagues and I trace the distinctive effects of neighborhood demographics–poverty, community age structure, segregation–on both configurations of personality traits within adolescents and on teenagers' moral and antisocial behaviors.  
Institute for Effective Education
I work on several projects at the Institute.  With Susan Goyins, I direct our campus' Masters of Science Teaching program, preparing science teachers who are committed to working in urban schools in New Jersey.  All graduates of the program to date are working in urban middle and high schools in New Jersey.  With colleagues at the Institute, I also work on projects related to youth development.
Teaching
I teach introductory psychology, a senior seminar in childhood studies, and several graduate courses in childhood studies and the Masters of Science Teaching program.   I am on sabbatical for the 2016-2017 academic year.