I am a Professor of Childhood Studies and Psychology and Senior Vice Chancellor at Rutgers University.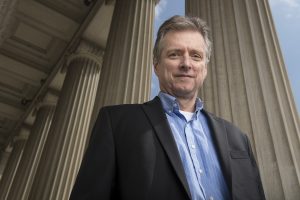 Research
My research focuses on adolescent development in context.  One facet of this work examines the development of civic life, including political knowledge, volunteering, social trust, and activism.  In a series of papers, my colleagues and I have explored the effects of neighborhood, social class, and historical time on the developmental trajectories of these components of civic life. My most recent book is Renewing Democracy in Young America, published by Oxford University Press.  
I am also interested in the effects of different kinds of neighborhoods on personality and moral development.  In this work, my colleagues and I trace the distinctive effects of neighborhood demographics–poverty, community age structure, segregation–on both configurations of personality traits within adolescents and on teenagers' moral and antisocial behaviors.  
Institute for Effective Education
 With colleagues at the Institute, I am working on projects related to youth development.
Details about this project can be found
here
.
Teaching
I teach introductory psychology, a senior seminar in childhood studies, and several graduate courses in childhood studies and psychology.